Elon Musk shares some surprising details about the materials used to create the massive new rocket.
SpaceX managed the record-breaking 21 launches in 2018, but it has also currently been working on some bigger plans for the future. In the early morning of Christmas Eve, Musk released on Twitter a photo of prototype of his spacecraft, now known as Starship, and previously as Big Falcon Rocket. This is the ship that SpaceX plans to use to send people to the moon, to Mars and on other super-fast international flights to space.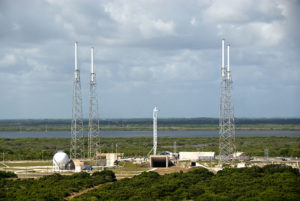 SpaceX has said the spacecraft, being built at the SpaceX test facility in Texas, will be bigger and considerably more powerful than the Saturn V that took Apollo astronauts to the moon. The nose cone is multiple stories tall. Musk tweeted that the massive rocket prototype has a stainless steel skin and its steel will perform better than lighter weight carbon fiber material at high temperatures.
More »