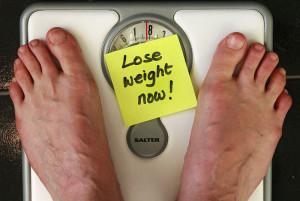 An Orange County, California man claims American Airlines almost kicked him off because he weighs a few more pounds.
Chris Shelley, a retired marine,  said he is outraged by the way he was treated after another passenger complained that he was too fat for his seat.
Shelley says he flies more than 100,000 miles every year. The Huntington Beach engineer said his nightmare began shortly after he boarded an American Airlines flight from Dallas to Orange County last Friday. When an elderly petite woman sat in the aisle seat next to him, he noticed she was not happy that Shelley was spilling into her own upholstered personal space. She "got up and left and went towards the front of the aircraft." Shelley was approached by "a young gentleman" in a vest with an American Airlines emblem on it.
Shelley was shoked when the airline employee told him to gather his personal belongings and leave the plane with no explanation other than "anyone two inches over the seat can't sit in the aircraft". Shelley convinced the employee to ask the elderly woman if she would switch seats with someone. The woman agreed and then he was able to reboard the plane and return to his seat.
"The worst part", according to Shelley, was that he was treated as "criminal." Not only a criminal but a "fat criminal."
American Airlines sent two apology emails and Ross Feinstein, a company spokesperson said that the airline has launched an investigation.