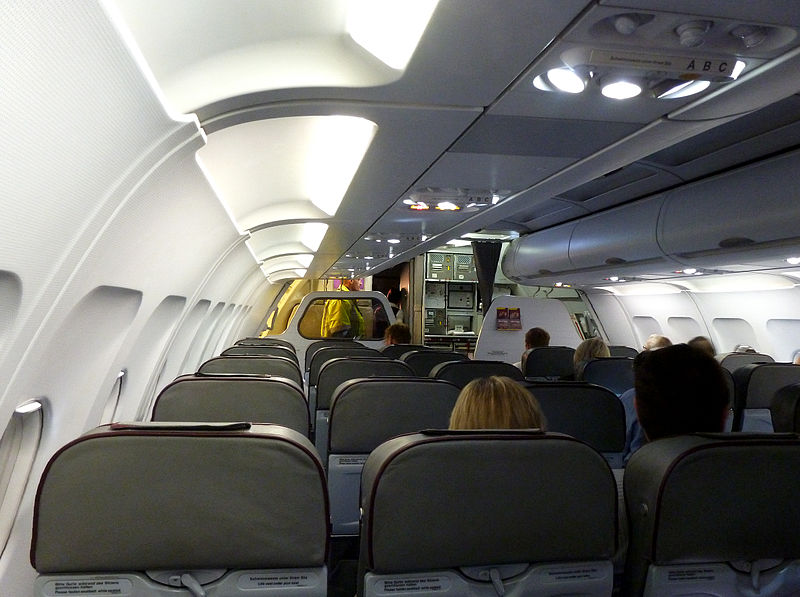 An autonomous virus-removing robot could soon clean the cabin of airplanes. Developed by Dubai-based airport service company Dnata and Swiss startup UVeya, the robot uses ultraviolet rays to destroy harmful microbes, viruses, and bacteria. Similar technology has been used for years in cleaning laboratories and hospitals and it is very efficient, says UVeya co-founder Jodoc Elmiger. In addition, it doesn't leave any trace or residue.
The robot cleaner will reduce the fear of flying, even though Covid-19 circulates as the device emits powerful UVC light and effectively kills over 99% of bacteria and pathogens without the use of chemicals. Because ultraviolet radiation is dangerous to humans, the robot has been designed to travel through the plane autonomously.
Three prototypes has been developed by UVeya and are being tested inside the Embraer jet of Swiss airline Helvetic Airways. Each device can disinfect a single-aisled cabin in about 13 minutes. However, the larger the planes are, the longer it will take.
The robots, however, must be certified by the aircraft manufacturer before they can be used in the real world, says Elmiger as this technology can eventually fade the upholstery in your house.
According to THE STRAITS TIMES.