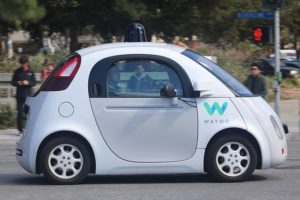 Alphabet's self-driving cars are reportedly annoying their neighbors in Arizona, where Waymo has been testing its vehicles for the last year.
More than a dozen locals told they hated the cars, which often struggle to cross a T-intersection near the company's office.
One woman said that she almost hit one of the company's minivans because it suddenly stopped while trying to make a right turn, while another man said that he gets so frustrated waiting for the cars to cross the intersection that he has illegally driven around them.
According to CNBC.