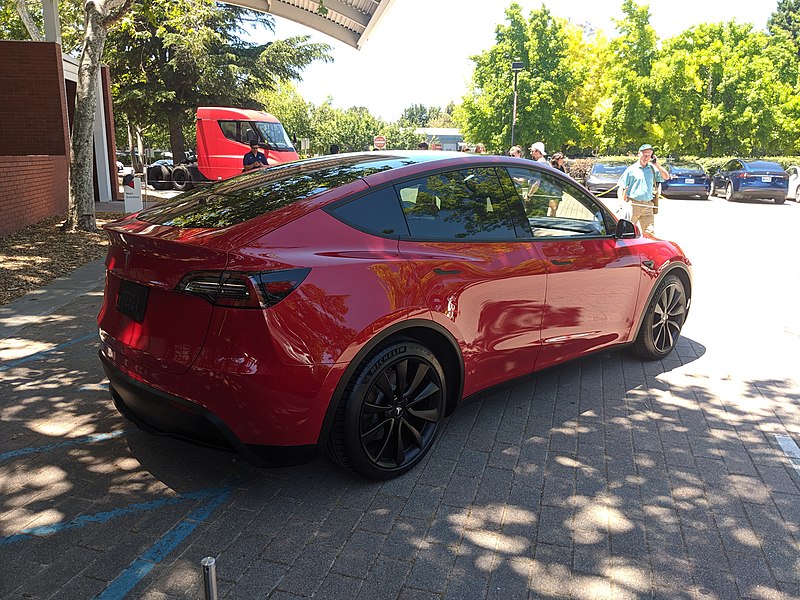 Autopilot Will Use Cameras Only.
Tesla is no longer using radar sensors in Model 3 and Model Y vehicles.
Tesla announced Tuesday that it is ditching radar in favor of a camera-based system to enable Autopilot features in its Model 3 and Y vehicles bound for customers in the U.S. and Canada.
Previously, in a tweet March 12, CEO Elon Musk had said Tesla would move to a "pure vision" approach.
At present, the company's best-selling Model Y and Model 3 vehicles built in North America are being built without radar, fulfilling a desire of CEO Elon Musk to feature a camera-based system instead, in order to support Autopilot features such as traffic-adjusted cruise control or automatic lane-keeping.
It is well-known that radar sensors are relatively expensive, and processing data from them could take significant computing power in a car. The company has previously told shareholders that it believes "a vision-only system is ultimately all that is needed for full autonomy" and shared its plans to switch the U.S. market to Tesla Vision.
Tesla is currently selling a $10,000 premium software package dubbed Full Self Driving-FSD. According to the company, Autopilot currently enables a Tesla to "steer, accelerate and brake automatically" within its lane and FSD provides features such as automatic lane changing and summon. Summon is Tesla's autonomous parking feature, which enables a driver to call their car to come pick them up across a parking lot using an app like a remote control.
Tesla cautions on its website that Autopilot and FSD require active supervision. However, there are some drivers who incorrectly believe that a Tesla is safe to operate hands-free, asleep at the wheel or even while sitting in the back of the vehicle.
According to The Verge.