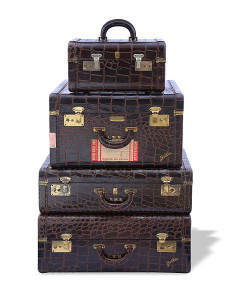 Two Italian researchers have developed an entirely new mode of autonomous public transportation. Tommaso Gecchelin and Emmanuele Spera have created self-driving pods, called "Next" that could change the way we travel.
Different modes of autonomous public transportation vehicles are beginning to emerge all over the world, but what makes "Next" different is that it combines personal transportation with public transportation and it can act as a train, bus, or personal vehicle. "Next" consists of modular, energy-efficient pods that can travel on their own, like a personal self-driving vehicle, or can connect while in motion.
When the pods connect, passengers can walk through them the same way we walk to different compartments on a train. "Next" is electric and has six seats. It can fit an additional four people who wish to stand.
Here's how the futuristic "Next" works: you need a lift and download an application to call a pod; you fill in details like current location, destination and number of passengers. A Next pod picks you up directly from your doorstep; then it connects with other pods that are on the road. You can even hire pods to make deliveries. All the Next modules have identical dimensions, but can be customized to include various seating, entertainment, and food options, according to the Next website.
These pods will need big batteries and charging stations. Developers envision a system of swappable batteries that a Next could deliver to other pods in transit.
Gecchelin says that the pods he has designed will behave like Google's self-driving cars and use similar sensors and LIDAR. Gecchelin says his company is in talks with a "major German player" for the hardware, as well as a few German cities are potential partners. However, he doesn't give further information or disclose names.
For now, Next is just a concept and the pods are slated for release in 2020.
You can see the futuristic pods here.