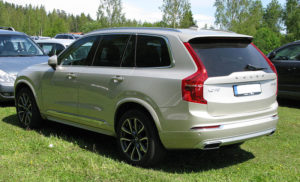 Volvo Cars unveiled a fully electric robot-taxi a few days ago, as the Swedish company races to meet an ambitious target for driverless vehicle sales with its Uber supply deal on hold.
Volvo's self-driving ambitions have been closely linked with Uber for a long time. Ride-hailing company was operating a fleet of autonomous Volvo XC90s until a fatal collision occurred with a pedestrian which brought the program to a halt.
Continue reading here.