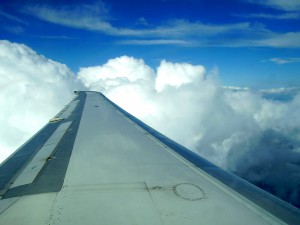 United Airlines is now flying an 18-hour flight between Los Angeles and Singapore that's now the longest regularly scheduled route ever flown by a U.S. airline and the world's longest by flying time.
The Chicago-based carrier officially claimed that late Friday, when it launched a non-stop service on the 8,700-mile route between Los Angeles and Singapore. The flight is anticipated to take nearly 18 hours.
The route is scheduled to run from Los Angeles International Airport to Singapore's Changi Airport. The distance is about 8,700 miles which are about 7,560 nautical miles.
By distance, the flight is not the world's longest, although it is close. The two longest as measured by the most-direct non-stop flight are Qatar Airways' Doha-Auckland route with its 9,032 miles and Emirates' Dubai-Auckland route- 8,819 miles.
However, by scheduled flying time, L.A.-Singapore perhaps remains the world' s longest in the world by mileage in 2017.
The flight was announced for the first time in June. A year earlier, the carrier announced the first flight of 8,446 miles between San Francisco and Singapore.
Singapore Airlines is planning to restart service from both United's LAX and Singapore when it begins flying new "ultra-long-range" Airbus jets next year.
According to SBNC.