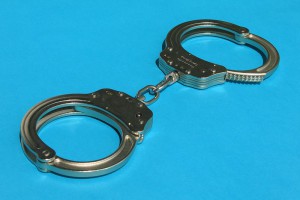 A U.S.-registered cargo jet was impounded in Zimbabwe after blood was seen dripping from the plane and a dead body and cash were later discovered on board, authorities said.
It was reported that the Boeing MD11 trijet cargo plane, owned by Florida-based Western Global Airlines, that was traveling from Germany to South Africa "with millions of rands" on board. At today's exchange rate, 1 million rand is worth approximately $62,500.
The Western Global Airlines plane landed in Harare, Zimbabwe, in order to refuel. However, as ground staff inspected the plane, they noticed blood dripping onto the runway. The crew originally dismissed the blood as the result of hitting a bird. Witnesses revealed that the American captain put on latex gloves and opened the hatch when the horrified ground staff saw a body of an adult male falling half-way out.
The Western Global Airlines charter flight had been hired by the South African government. The plane is registered to Western Global Airlines, which is based in Estero, Florida.
The plane, which was said to carry large sums of cash for South African Reserve Bank, based in Pretoria, have been now impounded by the police in Harare while they investigate the matter.
The dead man, who was of African appearance, had burns on his head, one source said. A spokesman for the South African Reserve Bank the man is thought to have been a stowaway who boarded the aircraft, which had previously been in Uganda, Nigeria and Belgium. The South African Reserve Bank expressed the hope its money would be released soon.
Local reports said the members of the of the crew were two Americans, a Pakistani and a South African. The four of them had been arrested.