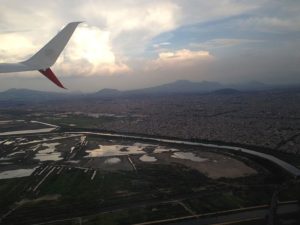 Two-person, 110mph electric craft made by Google co-founder's drone company begins regulatory approval process in New Zealand
Kitty Hawk is the "flying car" company that is financially backed by Google founder Larry Page. The firm has announced that it will begin the regulatory approval process required for launching its autonomous passenger-drone system in New Zealand. Kitty Hawk has already conducted secret testing under the cover of another company called Zephyr Airworks.
The all-electric craft, called Cora with a wingspan of 36ft has been eight years in the making. It can fly autonomously up to 3,000ft above ground.
The two-person craft is a 12-rotor plane-drone hybrid that can take off vertically like a drone, but then uses a propeller mounted at the back to fly at up to 110 miles an hour for around 62 miles at a time.
The story continues here.