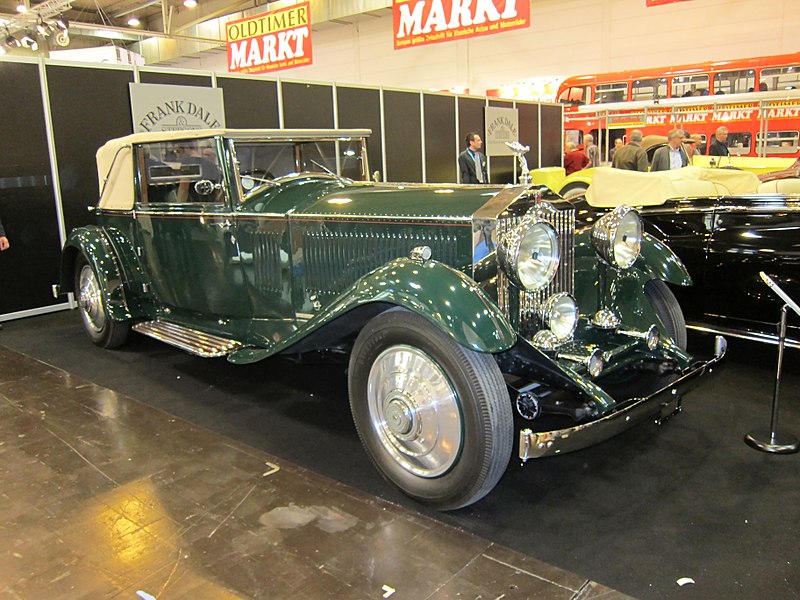 Elizabeth Taylor's custom Rolls Royce convertible could fetch up to $7 million at an auction on August 6.
The actress' beloved vehicle, nicknamed Green Goddess, was custom-made and has become a legend in the antique car community. 
Taylor's relationship with Green Goddess lasted longer than any of her marriages—and that includes both periods with Burton combined. The automobile was sold in 1978 to its current owner, a West Coast resident who meticulously maintained it for almost 40 years. Thus, the Rolls Royce Silver Cloud II has had only two owners for 58 years, with 40,644 miles on it. Without its link to the Oscar-winning screen star, this rare vehicle might be worth around $700,000. However, with Taylor's enduring fame it could change hands for $7 million at its auction in August.
The car was delivered on December 23, 1960, and at Taylor's request, the Rolls matched the color to the dress Liz wore when she married Eddie Fisher, hubby #4, a color named Smoke Green. Beyond the green shade, specially created for her, the vehicle came with a personalized number plate – LIZSC2. The four-door Silver Cloud II features a 6.2-liter V-8 engine with 185 horsepower, enough power to propel the 2.5-ton luxury automobile with a top speed of 112 mph. 
She loved the car so much that she took it to Rome in 1962 for the shooting of Cleopatra, a film that made her the then highest-paid performer for a single film in the history of Hollywood. Starring in the movie opposite Burton, the two began an affair that eventually ended Taylor's marriage to Fisher.
The drophead coupe, styled by H.J. Mulliner, will be displayed by Guernsey's from July 23 at The Pierre, the New York City hotel where Liz was living with Eddie Fisher when she purchased the car new. A video of the car was posted by Guernsey's that opens with a photo of Taylor and Fisher sitting in the Green Goddess, along with the words, "She dumped Eddie, but kept the Rolls!"
According to Inside Edition.