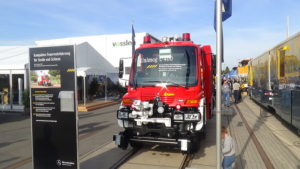 China's Geely buys a $9 billion stake in Daimler.
Li Shufu, the founder of Zhejiang Geely Holding Group Co. has acquired a nearly 10 percent stake in Daimler AG, the German company said in a regulatory filing Friday.
The stake, which is worth just over $9 billion at the current market price for Daimler shares, makes Li Shufu the biggest single shareholder in the maker of Mercedes Benz cars, trucks and vans and marks the biggest investment in a global automobile manufacturer by a Chinese company.
According to a statement on Saturday, the 54-year-old billionaire acquired the 9.7 percent holding through Geely Group, a company owned by Li Shufu and managed by the carmaker he controls.
Sources claim that Geely is buying Daimler shares as it seeks an alliance in electric vehicle technology which is a response to requirements of the Chinese government for more clean cars to be put on the road in an attempt to cut pollution. In addition, Li Shufu is planning to introduce to Europe his new brand Lynk & CO, which started sales in China last year.
Following the deal, Geely will surpass Kuwait Investment Authority (KIA), as Daimler's top shareholder which owns about 6.8 percent of Daimler's shares.