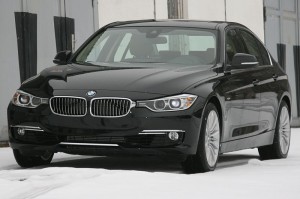 The BMW announced a few days ago that it reached a new sales height in March as the German automaker had sold 232,556 BMW, MINI and Rolls-Royce vehicles during the month, which is up 9.2 percent on the previous year. This has led to the company's best ever first quarter sales figures with the BMW Group achieving a sales increase of 8.1 percent at 526,669 vehicles.
 Ian Robertson, Member of the Board of Management Sales and Marketing BMW commented that it had been their strongest ever first quarter and the company had achieved sales growth in all regions around the world. Robertson also noted that "it was particularly pleasing to see the recovery in Europe continuing" while "sales in North America remained strong." He added that he was confident the company would achieve its target of delivering more vehicles to customers in 2015 than ever before.
 195,593 BMW brand vehicles were sold in March, a new high for the month +5.1%. With a total of 451,576 vehicles sold around the world and an increase of 5.4% compared with the same period last year, it has been the best ever first quarter for BMW Group. The new BMW models: 2 Series, 4 Series, X5 and X6 continue to be in high demand. The BMW X5 maintained its strong sales figures with a total of 15,289 vehicles sold with an increase of 12.1% while the BMW X6 up 5.4% and 3,800 vehicles delivered to customers.
 A total of 18,373 BMW 4 Series and another 36,028 BMW 5 Series were sold in March. The innovative electric BMWi vehicles maintain strong positions with more than 2,600 vehicles sold last month. The number of MINI brand vehicles delivered to customers saw a significant increase compared to March last year and climbed 38.9% to total 36,635 vehicles sold.
 Having these figures in mind and the fact that the success of BMW Group has always been based on long term thinking, what to expect for the rest of the year.