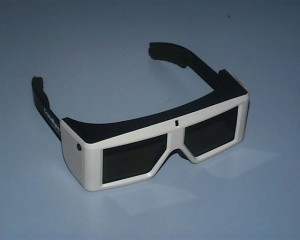 BMW is developing augmented reality glasses that will allow drivers to see "through" the car thanks to exterior cameras and will make parking easier.
The Germany-based car manufacturer is planning to unveil its 'X-ray specs' soon. Insiders said the car giant has been developing the glasses at its research and development laboratory California's Silicon Valley. Details of the new goggles are limited but the technology will be publicly demonstrated for the first time at the Shanghai Motor Show in April, according to some people familiar with the company's plans.
X-ray specs are intended as a rival to technologies offered by companies such as Google, Microsoft and other established motor industry operators, that are eager to keep at the cutting edge of technological developments in order to attract the new generation of drivers.
BMW's glasses will work by effectively communicating with the car and when the motorist goes into reverse, the side of the automobile will, in effect, disappear, as external cameras will project a view of the surrounding cars and street scene.
In addition, the glasses are expected to show real time information from the vehicle, such as speed. They will also include traffic information and public transport updates, suggesting that they are designed to be worn even while not driving.
Recently, BMW has designed another pair of glasses using an innovative application that allows users to fix an engine, simply by looking at it through the glasses; the application shows the wearer step-by-step instructions and you don't even need previous mechanical experience.
It seems Augmented reality glasses are considered the next big thing in the world of technology and they won't remain only in the science fiction movies such as Iron Man.