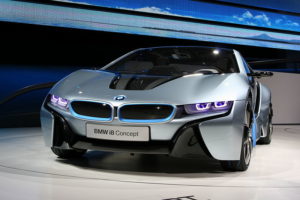 The German automaker is considering a second manufacturing plant in U.S. that could produce engines and transmissions, BMW Group Chairman and CEO Harald Krueger said to reporters Tuesday in Los Angeles ahead of the Los Angeles Auto Show. According to a company spokesman, the Munich-based BMW Group is considering building an engine plant in the U.S. to supply its vehicles made in the U.S. and Mexico.
CEO Krueger said that they have talked for the past few years about an engine plant to support their North American production and sales. Then he added that with increasing production levels in North America, they are investigating this option again. The news came shortly after a report that Trump would impose tariffs on imported cars from next week.
Krueger recently said in an interview that he backed British Prime Minister Theresa May's current Brexit plan to divorce the UK from the European Union. BMW is considering changes to US operations as sales in the region grow, Krueger added. The German automaker already has an assembly plant in South Carolina. The company is planning to open a factory in Mexico next year. The automaker is considering changes to its current scheme of importing engines and transmissions.
According to CNBC.