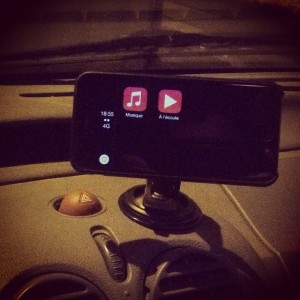 Apple Inc is accelerating its efforts to build an electric car. The iPhone maker has designated building an Apple-branded car as a "committed project" and has set a target shipping date for 2019.
After the success of the in-car system called CarPlay, Apple now reportedly has ambitions to build and sell its own electric automobile.
People familiar with the matter claim that the electric car project code-named Titan currently has 600 people working on the prototype. It was also alleged that the leaders of the project have been given the go ahead to triple the size of their team to 1,800 people.
However, there are people of the team that reportedly believe a 2019 ship date for an Apple-branded car may not be possible and Apple may be forced to partner with an established car maker as it aims to bring its own vehicle to market. iPhone maker has hired experts in driverless cars and has been studying self-driving technology. Some people familiar with Apple's plans say the Cupertino, Calif. tech giant doesn't currently plan to make its first electric vehicle fully autonomous and that is part of long-term plans. An Apple spokesman declined to comment.
The 2019 is an ambitious target as building a car is a huge challenge for a company without any experience in carmaking. It could face many difficulties while creating the design or making tests. There are also all sorts of legal issues to take into consideration.
Apple's commitment is an indication that the mobile phone company sees an opportunity to become a player in the automotive industry by applying expertise developed in areas such as hardware-software integration, batteries and sensors to introduce in the next generation of cars.