Power, Cell Phone Service Starting to Be Restored.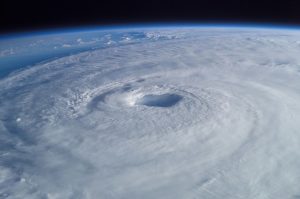 Michael is the fourth most intense storm on record to hit the United States mainland and the worst since Hurricane Camille in 1969. In addition, it is "the worst storm" that area has ever seen and the first Category 4 hurricane to ever make landfall on the Florida Panhandle, according to Florida Gov. Rick Scott.
While it was moving offshore, Michael left behind scenes of mass devastation. The devastation left by Hurricane Michael is in several states: coastal Florida cities destroyed beyond recognition, and also homes, businesses, and agriculture from Georgia to Virginia.
More than 1 million customers were left without electricity. Emergency officials had no access to many towns.
The US death toll from Hurricane Michael has risen to at least 17 — including five in Virginia and eight in Florida — and it's expected to climb. About 1,700 total search and rescue personnel are in Florida and so far have checked 25,000 homes statewide.
Scott spoke with reporters Saturday after meeting with emergency responders in the Panama City area. He says the state is helping distribute food and water to affected areas.
In the meantime, more than 17,000 utility workers are busy restoring power to 245,000 Florida homes and businesses still without electricity.
According to ABCNews.