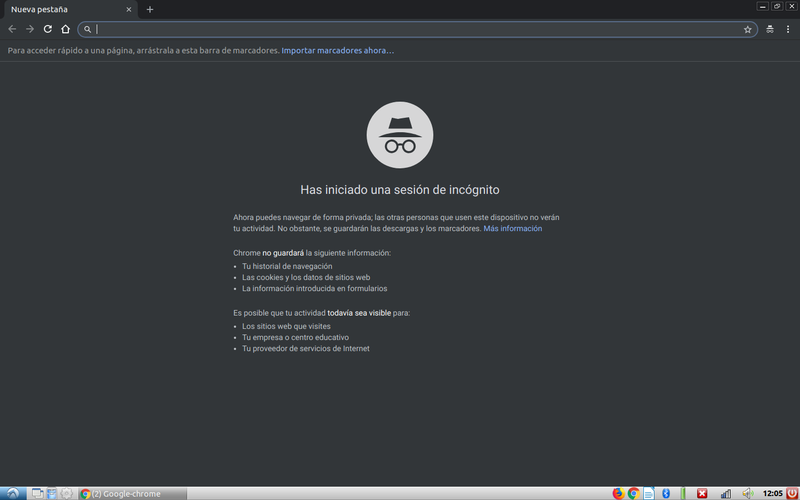 While we may think private browsing is a safe haven from watchful eyes, computer security researchers have long raised concerns that Google and other search engines might augment user profiles by tracking people's identities across different browsing modes, collecting data from private and ordinary internet surfing.
A $5 billion class-action lawsuit filed in a San Jose, California federal court alleges that Google illegally invades the privacy of millions of users' by 'tracking their internet use through incognito mode'.
They say the search giant has personal data of which 'Orwell could never have dreamed' while Google claims that only some websites might still see a user's activity. 
The company is accused of collecting information about what people view and what pages they visit online although they claim incognito mode is private.
The complaint says the data is collected through Google Analytics, Google Ad Manager, and other apps and website plug-ins, including smartphone applications, no matter whether users click on Google-supported ads.
According to the complaint, collected data helps the Mountain View, California-based company learn about its users' friends, hobbies, shopping habits, favorite foods and movies, and even "intimate and potentially embarrassing things" they search for online. despite whether you follow Google's advice to keep your activities "private." 
Jose Castaneda, a Google spokesman, said the search giant will defend itself vigorously against the claims. 'As we clearly state each time you open a new incognito tab, websites might be able to collect information about your browsing activity,' he added.
Next time you open an incognito mode tab, be aware nothing stays hidden on the net.
According to ITNews.