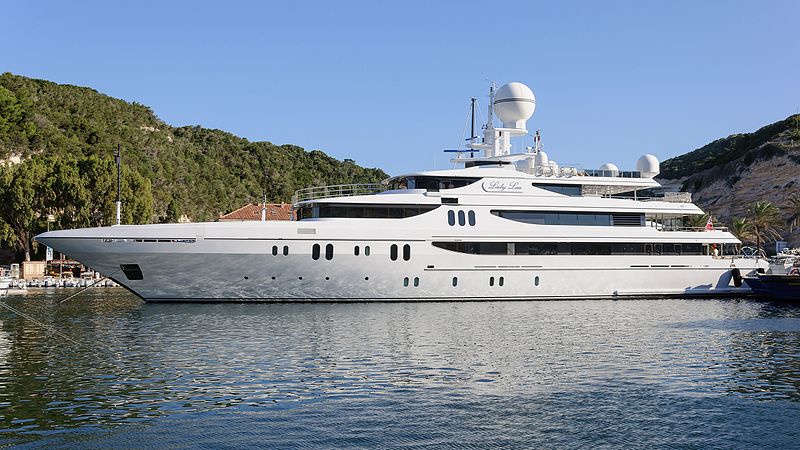 Porsche-designed super-yacht goes on sale.
The futuristic-looking Porsche 135-foot yacht, nicknamed 'spaceship on the water', just hit the market.
Studio F. A. Porsche has launched a lavish yacht, Royal Falcon One, a 135-foot catamaran, developed by Singapore-based Royal Falcon Fleet and built by the shipbuilder Kockums AB in Swedish town Nynäshamn. Details of the project were held in secrecy for several years.
It took nearly a decade the motor yacht to be completed, but this new Porsche-designed super-yacht looks more than worth the wait.
The futuristic vessel is designed in the style of a catamaran, with two parallel hulls. It is called Royal Falcon One and can accommodate up to 10 guests. The vessel features twin 4,600 horsepower diesel engines and twin Rolls-Royce KaMeWa water jets, which would offer an estimated speed of 35 knots with a range of around 2,000 miles with low fuel consumption.
The yacht has four spacious guest cabins and a large master with its own private deck, a sun deck, with a Jacuzzi with a bar, an observation lounge, and a garage.
Royal Falcon One's modern interior features a lot of white and blue and also metallic and wood surfaces.
This super-yacht was commissioned in 2009, when Royal Falcon Fleet requested a yacht that "no one had ever built."
According to Edition CNN.