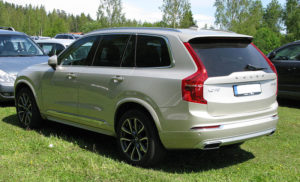 Uber removed its self-driving cars from San Francisco streets on Wednesday bowing to the state's DMV.
The ride-hailing company pulled its fleet of autonomous cars off San Francisco streets after California's regulations revoked Uber's vehicle registrations.
Hours after Uber launched a self-driving car service in its hometown last week, the state's regulators threatened legal action. The Department of Motor Vehicles ordered Uber to stop its experiment program and comply with regulations requiring a permit in order to test self-driving cars on public roads, although the San Francisco-based company insisted that it did not need a permit as state's rules only apply to vehicles that can drive without human control and Uber's cars require a human operator at the wheel.
The state's move was an embarrassing twist for Uber as it hoped that with the rollout of the driverless car service in San Francisco to compete with other tech rivals that want to bring autonomous vehicles to consumers. Uber unveiled its first fleet of self-driving cars in Pittsburgh three months ago. Then after a monthlong testing in San Francisco, on December 14 the ride-sharing giant debuted its self-driving car service.
No further information is provided from the company about when or under what conditions the company might return to the roads of the Golden State.