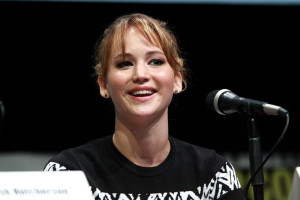 The 'Hunger Games' theme park is reportedly coming to Atlanta. Lions Gate Entertainment Corp. confirmed a few weeks ago that the blockbuster movie franchise has been licensed for development in a theme park in Atlanta as well as in an indoor entertainment center in Hengqin, China.
If you are a fan of the 'Hunger Games' series, you will soon be able to act out your own post-apocalyptic fantasies with the opening of a Lionsgate theme park in Bartow County, Georgia,
The upcoming Avatron Park has struck a deal with Lionsgate Entertainment to license content from the studio's most popular franchise for the $750 million property, so guests can volunteer as tributes, just like Katniss.
According to Dave Garret, CEO of Avatron Park, the new amusement park will be "first-of-a-kind" completely interactive and immersive, differentiating itself from traditional theme parks with rides like roller coasters. Avatron Park will use new technology to create a fully immersive experience through virtual environments.
Bartow County, Ga. will be transformed into a real-life District 12.
The Avatron Park will be the first U.S. property to host "Hunger Games" themed attractions. Other popular Lionsgate franchises that could make an appearance include the "Divergent" and "Twilight" series and dance shows based on the "Step Up" movies.
The $750 million Avatron Park is planned to open off Red Top Mountain Road in Bartow County, Ga. and will be located about an hour north of Atlanta, in January 2019.