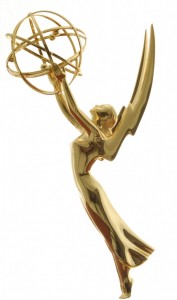 NBC announced a few months ago that the 66th annual Emmy Awards will take place three weeks earlier than usual and will air live on Monday, August 26. The shift to late August is made in order to avoid a conflict with NBC's Sunday Night Football.
Each of the big four networks: NBC, ABC, Fox and CBS get to air the Emmy Awards in rotation and it is NBC's turn next year. The ceremony has been broadcast in September every year since 2002, except 2006 and 2010 when NBC hosted.
The first Emmy Awards ceremony was held on January 25, 1949, Tuesday at the Hollywood Athletic Club. The Emmys have traditionally been broadcast on Sunday. The last ceremony held on Monday was in 1976.
The Emmy Awards ceremony organizers are encouraging attendees to "carpool and remain optimistic". Studios and broadcast networks have seen their limousine allotment reduced by 50 per cent.