Tampa is welcoming the 15th Annual Intern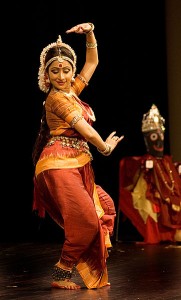 ational Indian Film Academy and now the city is flooded by thousands of Bollywood fans who have traveled from all over the world to see their favorite Indian film stars.
The 15th IIFA Awards four-day extravaganza started on Wednesday with a public party aiming to introduce US to Indian culture and films. On Thursday IIFA Rocks was hosted by Saif Ali Khan. And yesterday IIFA Magic of the Movies took place at Mid Florida Credit Union Amphitheater. The culmination is the main award ceremony that will take place at Raymond James Stadium tonight.
According to the organisers about 800 million people are expected to watch the IIFA Awards show on television or the internet.
Some Hollywood celebrities are in Tampa too. John Travolta, an Oscar winner, will attend the main ceremony this evening. Organizers of the event said he will receive the "Most Popular All-Time International Star in India" Award. The actor is popular with the Indian audiences that are genuinely fond of musicals.
The IIFA Awards were established in 2000 and take place in different countries around the world every year. The Bollywood Oscars have been held in London, Bangkok, Amsterdam, Macau, Singapore and now they are making their US debut in Tampa.