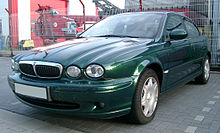 A lucky buyer has purchased the Queen's Jaguar X-Type for £15,000 and doesn't even know it.
The monarch's Jaguar, that comes complete with parking sensors, heated seats and a dog grille, was sold for £15,000 after being offered online. The three-litre V6 Sovereign model had just 7,600 miles on the clock at the time of the sale despite being seven years old. The automatic vehicle was described as being "the next-best thing to buying a top-of-the-range X-type."
 Fletchdale Ltd, a London-based car firm that was involved in the sale, said the new owner was unaware that they were buying from Her Majesty herself.
A Fletchdale Ltd spokesman admitted to the media that the Queen's Jaguar went to "a buyer unaware of its former owner" who "unwittingly bought a slice of royalty."
Despite her advancing years, Queen Elizabeth II is a keen motorist and has been spotted on multiple occasions driving the Jaguar around Windsor. Her Majesty joined the Women's Auxiliary Territorial Service during World War II where she served as a truck and ambulance driver.
The Queen is now often seen behind the wheel of her Land Rover in her Sandringham estate and sometimes on Sundays when she drives to the church near the Royal Lodge on the Windsor estate.
She is the only person in the UK who is permitted to drive without a UK licence.
Undoubtedly, the unknowing customer bought the royal Jaguar in absolutely pristine condition and it is certainly going to be a good story to tell.