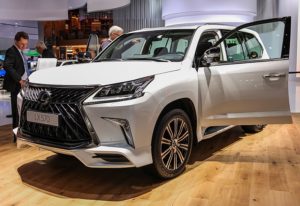 The Japanese automaker has teamed up with the Oscar-winning director Kevin Macdonald to create the 'perfect' ad, which it is billing as the first commercial scripted by artificial intelligence.
The 60-second spot is entitled Driven by Intuition and directed by Macdonald, working from a script that was developed by IBM's Watson AI system. Macdonald's credits include The Last King of Scotland and the Whitney Houston biopic Whitney. The storyline itself along with the script was created using AI along with technical partner Visual Voice, IBM and Lexus's creative agency The&Partnership. The agencies collaborated with the IBM Watson team to use AI to analyze 15 years' worth of footage, text and audio for car and luxury brand campaigns that have won Cannes Lions awards for creativity, as well as a range of other external data.
The film was launched in the UK on November 15 before being released across digital, social and cinema channels throughout Europe. The ad is being used as part of the launch campaign for the all-new ES executive saloon early next year. The minute-long ad tells the story of a Lexus Takumi Master Craftsman who releases the new Lexus ES sedan into the world — only for it to be taken away and threatened with destruction. But at the crucial moment, the car's automatic emergency braking system kicks in, saving the vehicle from devastation, a plot twist that would demonstrate the value and effectiveness of the vehicle's built-in technology.
According to The Variety.