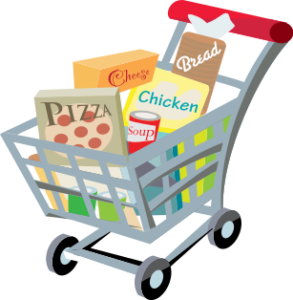 Kroger is testing using driverless vehicles to deliver groceries, the supermarket chain announced last week.
Kroger, the giant supermarket chain based in Cincinnati, is partnering with autonomous car company Nuro to launch a test of grocery delivery by driverless vehicles.
Nuro is a Silicon Valley tech company that has developed a small, self-driving vehicle specifically for delivery. Customers in the pilot program will be able to place their delivery orders through Kroger's ordering system ClickList and Nuro's application.
Kroger has made a series of investments over the past few months to expand its digital and online delivery business. The company bought meal kit company Home Chef and announced its plans to work with British online grocer Ocado in order to build automated warehouses throughout the U.S. It also bought meal kit company Home Chef.
Other companies have been exploring the possibilities of using self-driving cars for the last months. Ford is testing its autonomous delivering in Miami. Walmart in partnership with Postmates said it is planning to expand its online grocery delivery program. Amazon announced early Thursday plans to work with а startup that runs its own local delivery networks of up to 40 delivery vans.