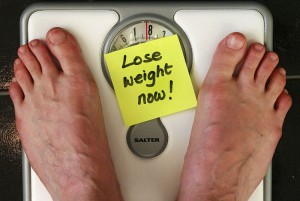 Uzbekistan national carrier announced on its website Friday that the airline will be weighing its passengers along with their luggage before they step on the plane.
The passengers will be asked to proceed through a special 'weighing machine' placed at the departure gate zone in order to determine each traveler's average weight along with their hand baggage. The procedure is part of 'flight safety' requirements introduced by the International Air Transport Association, the carrier said.
It appears the procedure is strictly for research purposes. The company said that the individual passengers' weights would not be disclosed and 'full confidentiality of results is guaranteed. Instead, the weighing machine will only categorize passengers by sex and into adult and child groups.
All aircrafts have total weight limits which cannot be exceeded for safety reasons. However, Uzbekistan Airways has not listed a weight limit for any individual passenger yet. The company doesn't give any details about what action, if any, would be taken if the total weight of the passengers and their luggage exceeded the limit.
Uzbekistan national carrier is not the first to put passengers on the scale before boarding. In 2013, Samoa Air became the world's first airline to charge passengers different fares based on their weight. During the procedure, the travelers are weighed their luggage at the departure gate and pay a fixed price per pound for their seat. Officials from the company claim that this helps manage the onboard weight effectively and enable to improve the flight cost-effectiveness.
Now if you could please step on the scale, we need to check your weight.