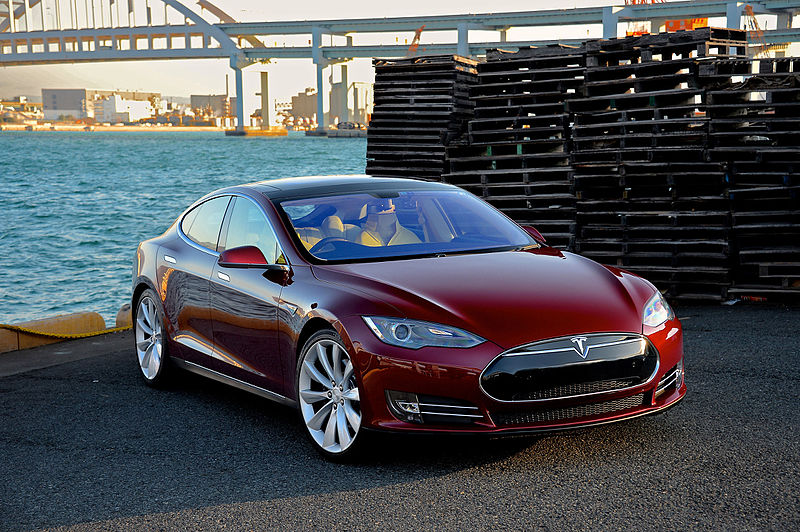 Chinese authorities have recently given Tesla the green light for production in its huge factory in Shanghai. Europe could be next.
Tesla's new Gigafactory in Shanghai started trial production ahead of schedule this month and is starting to build "full vehicles", "from the body to paint", officials from the company told investors Wednesday.  In addition, Tesla CEO Elon Musk said the company is planning to announce the location of its Gigafactory that will be built in Europe by the end of the year.
Earlier this month, China's industry ministry announced they granted the electric-vehicle maker a certificate it needs to start production in the country.
Tesla said they intend to produce at least 1,000 Model 3s a week in the Shanghai factory by the end of the year, as it tries to boost sales in the biggest auto market in the world and avoid higher import tariff imposed on U.S. cars.
The company has gotten significant help from the Chinese authorities as the factory is the first fully foreign-owned car plant in the country and it is the first foreign automaker to be allowed to open a facility in the country without Chinese partner support and it reflects Beijing's try to broaden its car market. China government offered the electric vehicle maker assistance to speed up construction, and Tesla models got excluded from a 10% car purchase tax on August 30.
China is the world's largest market and easier access to major global car markets as Chinese could give Tesla tens of millions of potential new customers which will boost confidence in the company.
Tesla's 'Gigafactory' in China  equals to the size of 121 football fields. The new factory in China is notable for how quickly it was built. Only 10 months after Tesla broke ground on the $2billion complex in the Lingang area, a high-end manufacturing park in Shanghai, and in a letter to shareholders Tesla inc. said the factory was about 65% cheaper to build than its Model 3 production facility in the U.S.
Elon Musk intends to use the facility to produce base versions of Model 3 and later also the Model Y. The made-in-China Teslas are expected to be a third cheaper than their imported versions.
According to edition.cnn.com.