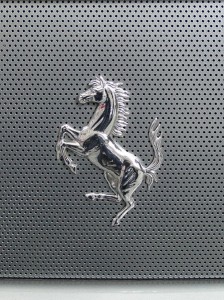 Ferrari unveiled its new supercar, F60 America.
On the 10th day of the 10th calendar month, Ferrari announced the launch of a new limited edition on its website: a special edition version of the F12 Berlinetta sports car. Only ten examples of the new model will be produced and they have already all been purchased.
The official reveal took place at an event in Beverly Hills, California on Saturday and marked the automaker's celebration of the 60th anniversary of Ferrari sales in the US market.
In addition, 60 of the best and rarest models that the Italian company has produced since 1954 were shown at the official event. More »