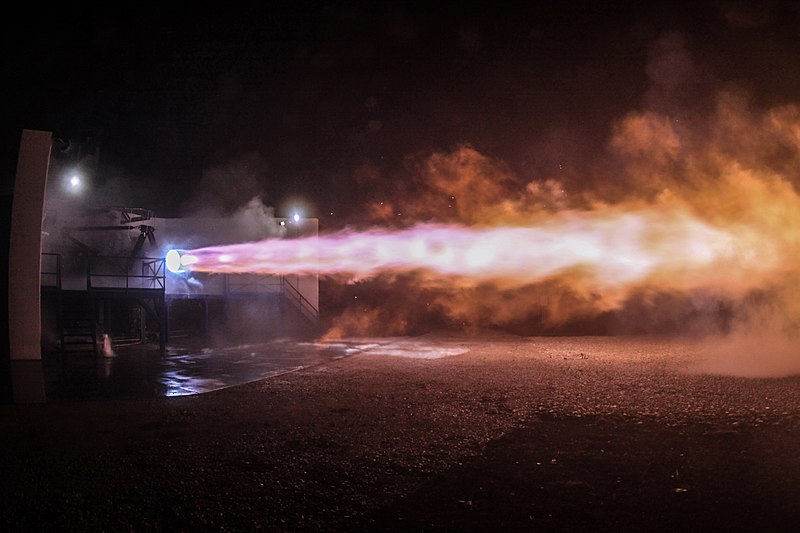 SpaceX is getting ready to let Starhopper off its leash, says CEO Elon Musk.
The first untethered test flight of the SpaceX prototype Mars rocketship Starhopper is scheduled to take place on Boca Chica Texas near Brownsville this week.
When the untethered test flight takes place, it will come a little more than three months after the first tethered test-firing of the Raptor engines of the spaceship.
Starhopper is a prototype for the company's future Mars-colonizing rocketship that has already conducted two such static fire tests using Raptor SN-2 to date. Both occurred in early April at the same SpaceX's test site and both employed a tether, only allowing Starhopper to rise a few inches off of the pad and kept it very close to the ground for safety purposes. After a successful static fire test, the tethers will be removed, and the test vehicle will be ready to fly untethered for the first time. This is currently no earlier than Wednesday.
During the test flight, the test vehicle would reach a height of no more than 20 meters. As a result of the scheduled test, a safety zone will be set up around the Boca Chica launch site between 2 p.m. and 8 p.m., during which the beach will be closed, and Highway 4 will be closed at Oklahoma Avenue, with two law enforcement checkpoints for area residents. The untethered test flight is tentatively scheduled for Wednesday.
The current version of Starhopper features just a single Raptor. A future, higher-flying version of the test vehicle will have three Raptor engines and the following operational Starship will boast six.
The 100-passenger Starship is planned to launch atop a huge rocket called the Super Heavy, which will be powered by 31 Raptor engines. Both Starship and the Super Heavy are going to be reusable.
According to SPACE.