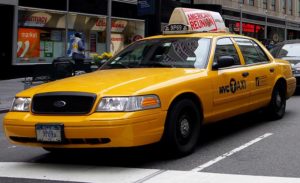 Sony is developing an AI-based taxi hailing system. Algorithms would predict when you are likely to need a ride.
As Sony wants to expand its artificial intelligence presence in both the commercial and business sectors, Sony is forming a joint venture with five taxi operators in Japan. The joint venture is going to launch a taxi-hailing system that will use artificial intelligence to predict customers' demands.
Sony's partners in the creation of an AI-powered hailing platform include Tokyo-based Taxi operators Checker Cab, Hinomaru Kotsu, Daiwa Motor Transportation, Kokusai Motorcars, and Green Cab.
The algorithmic system will dispatch taxis more effectively and faster than traditional platforms by studying a host of conditions such as previous rides, traffic conditions, weather patterns, and event schedules. The system might send an army of taxis near the end of a concert, for instance.
The ridesharing services in Japan are currently shifting to mobile platforms to provide services and several major taxi providers have lately started to experiment with new technologies aimed at improving efficiency and user experiences. Six months ago, several companies joined with the transport ministry to test a technology that lets passengers check the cost of a ride before taking it and other systems are undergoing tests to allow people to pay for fares online.
Sony has been experimenting with AI in various electronic products and has instituted multiple AI-focused partnerships in Japan. Currently, no one is a leader in the field of AI-powered hailing technology. However, the company might change that by bringing its AI expertise to the sector.
There is no further information on when the system will be ready, or whether Sony intends to offer the service outside of Japan.
Source The Verge.