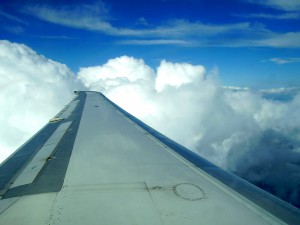 'Space planes' will soon be used for commercial hypersonic travel.
Private companies like Elon Musk's SpaceX, Richard Branson's Virgin Galactic and Jeff Bezos' Blue Origin are some of the private companies that in recent years have been developing space vehicles designed to launch multiple times.
The way commercial and military entities view orbital missions has been transformed due to the recent development of propulsion and spacecraft design that includes lower-cost, reusable boosters and capsules. The companies develop innovative engine designs, 3-D printing and use the same booster repeatedly. They aim to transform commercial aircrafts into so-called hypersonic space planes that are capable of carrying passengers. The new aircrafts are powered by engines that burn hydrogen fuel with oxygen from the atmosphere but without the moving parts essential of the common rockets. In addition, the planes would travel at least five times the speed of sound, which is about 3,500 miles an hour; in comparison, conventional jetliners typically fly at 500 mph.
Chris Milam, a Texas real-estate developer, and technology investor has been planning to invest almost $20 million of his own funds over the next few years to design a hypersonic plane. Milam wants to build a two-stage craft- a rocket that carries a hypersonic, winged vehicle and will be able to release it to cruise at high altitude. The passenger-carrying aircraft would land like a conventional airliner.
Milam's Texas-based startup, dubbed Supernature LLC, will need substantial federal funding or even additional private investors to design a prototype.
According to The Wall Street Journal.