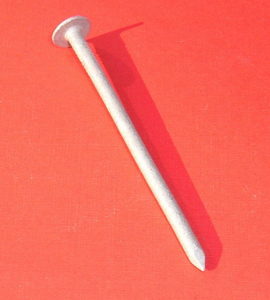 Spilled nails left dozens of vehicles stranded on a 15-mile stretch of 91 Freeway, Corona.
Several motorists headed east on the 91 eastbound freeway in Corona were stranded at the border of Orange and Riverside counties after running over spilled nails and screws, according to the California Highway Patrol logs. The incident happened at 11 a.m. Thursday between the Weir Canyon Road and McKinley Street exits and left approximately 40 vehicles stranded with flat tires over a fifteen-mile stretch. According to reports, a construction vehicle possibly had accidentally spilled the nails on the road. The vehicle that spilled the nails on the 15-mile stretch of 91 Freeway has not been discovered yet, the California Highway Patrol said.
California Highway Patrol closed off and later slowed the traffic on the freeway's eastbound lanes while crews cleared the 2-1/2-inch nails and stranded vehicles off the roadway. It took around four hours to completely clear the road of cars and nails.
Experiencing a blowout, while driving at a high rate of speed, is a scary situation. There are some important tips and best practices to remember. Try to remain calm and focus on keeping a firm grip on the steering wheel. Apply pressure to the breaks firmly but do not slam on them. Let your car slow down gradually and pull to the side of the road once you have slowed to a safe speed. Activate your emergency flashers to alert other drivers, and put out reflective cones or triangles. If it is not safe to change the tire where you are, call for roadside assistance.