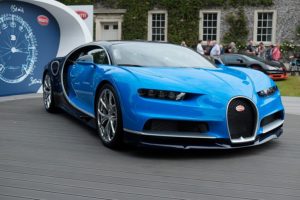 First ever life-size and drivable Lego Bugatti Chiron is a pioneering piece of engineering and design with 5.3 horsepower and a top speed of 12 miles per hour.
Lego built a life-sized working replica of a $2.6 million Bugatti Chiron, the toy brick company announced in a statement on Thursday.
The Bugatti model was first test-driven in June and made its public debut on Thursday at the Grand Prix Formula 1 event in Monza, Italy. The car was designed by the same Czech team that specializes in creations for Legoland attractions.
The vehicle was built by hand, each Lego piece was connected to the next without the aid of any glue, stressed the company. The team used 339 types of Lego Technic pieces, and some of them were put together with a special tool made out of Legos.
The car has Lego doors, headlights, taillights, steering wheel, and brake pedal all working, but no acceleration pedal. The motor is made of Lego, and there is a functional speedometer made of Lego, too, and the vehicle even has a working active rear spoiler that pops up on the back end of the car, just like the real one.
The model car is equipped with real Bugatti Chiron wheels and tires, and there is even a small steel frame reinforcing some parts. But, Lego said, more than 90 percent of the car is Lego pieces.
It takes 20 people six months to put together 1,800 parts to make up the real Bugatti Chiron. The Lego Chiron took around the same amount of time to build but it was built of over 1 million Lego Technic pieces.
According to the Verge.