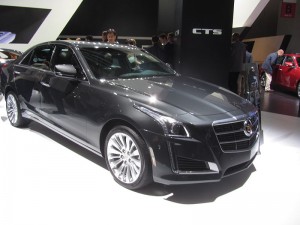 You won't need to hold the steering wheel or even put a foot on the pedal, if you drive the Cadillac 2017 Model.
In about two years, General Motors will introduce a new model featuring the Super Cruise system, General Motors CEO Mary Barra said at the Intelligent Transport System World Congress in Detroit. Several thousand industry leaders gathered to talk about autonomous vehicle technologies at the convention last Sunday.
The all-new 2017 Cadillac vehicle will offer customers an advanced technology that takes control of steering, acceleration and breaking at highway or in stop-and-go congested traffic.
General Motors will be the first automaker to introduce a model with vehicle-to-vehicle system that enables the car to collect information from other vehicles with similar abilities within 300-meter radius. The system will alert the driver to traffic hazards. However, it will be the driver's decision whether to take action.
Auto industry leaders envision all vehicles will communicate with each other in the not-so-distant future. It will reduce traffic congestions, crash frequency and fuel cost.