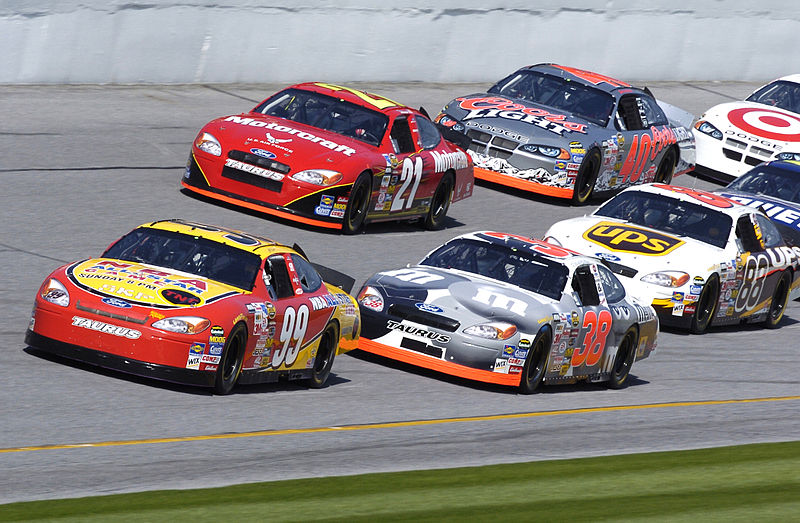 After seeing a wealth of favorable reviews of its virtual NASCAR race last weekend, Fox Sports has signed up to broadcast the rest of the eNASCAR iRacing Pro Invitational Series. Sunday's virtual race was watched by 903,000 viewers on Fox Sports 1. Those numbers are far below the millions of viewers who watch NASCAR's official races as the last one at Phoenix Raceway reached 4.6 million. Sunday's virtual race hit a number of firsts that seem to be enough and Fox Sports committed to broadcasting the virtual racing series for the remainder of the season, beginning March 29.
The inaugural race at a virtual Homestead-Miami Speedway was won by Cup Series star Denny Hamlin was Sunday's most-watched sports program on cable television and the highest-rated esports TV program in history. Sunday's race saw many of NASCAR's top drivers participating and tweeting from home as they race against some of the top competitors in the virtual world.
Virtual racing lets competitors race using a system that includes a computer, steering wheel, and pedals. The spread of the coronavirus has made sports organizers cancel or postpone live events, including basketball tournaments, NBA, and MLB seasons as well as Formula 1 and NASCAR racing series.
The next race in the series will be this Sunday at the virtual version of Texas Motor Speedway, where the actual NASCAR race would have taken place.
According to USA Today.