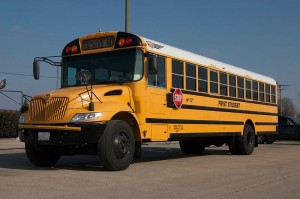 It seems driverless buses are soon to be introduced on the old continent. One major company has already had talks about introducing autonomous buses in the UK, unveiled Claire Perry, the Transport Minister, while speaking at the Driverless Vehicles Conference at Thatcham, Berkshire, England.
Claire Perry said that computer-controlled buses, operating without drivers would help companies to provide "better and more frequent services", especially in rural areas where "a major component of rural transport is the cost of the driver". According to Mrs Perry, driverless technology is the future and "we can't avoid it and we don't want to."
Computer-controlled driving has the potential to revolutionize the means of transport, despite it sounds a bit sci-fi and the autonomous vehicles make some people feel "unsure" on the road. Perry announced the start of a new study into how motorists and pedestrians will react to the driverless vehicles.
The transport minister said she expects 2015 to be the year of driverless vehicles, with self-driving cars tests on public roads from January 1st in the UK.
Perry added that according to recent studies, driver error accounts for more than 90 per cent of traffic incidents and by introducing the new technology, it will hopefully result in fewer accidents on the road. In addition, removing the driver will reduce costs, congestion and carbon emissions. The transport minister highlighted other driverless vehicle benefits: the technology will be life-changing opportunity for disabled people.
However, the biggest barrier to the introduction of the driverless vehicles, according to Perry, is not the technology side of the things, but rather changing people's perceptions as we are so "used to being masters of the road", always right, "even though it's our own fault that leads to most accidents."
Human beings are more dependent on machines than ever, in many cases we literally put our lives in the hands of machines. While our smartphones do go wrong fairly easily and the driverless cars are still undergoing tests, they couldn't be trusted to operate without error. The use of computer-controlled vehicles still raises many issues: privacy issues, as they communicate and share data with each other; legal issues; possible disruptions in the labor market and many others.