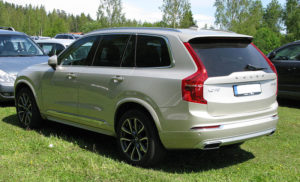 Uber won't stop self-driving car service in San Francisco, despite California regulators say it is illegal.
The legal fight started last Wednesday when any passenger in San Francisco requesting a ride from Uber, might have been picked up by an autonomous car. After receiving on his phone a notification in the Uber application, one could accept or cancel and then request a regular ride.
An engineer sits behind the wheel of each Uber's Volvo XC90 SUV to take control when needed. Three passengers were able ti sit into the vehicle. The car featured a large touch screen that displayed the vehicle's route. Passengers could take selfies using a camera facing the back seat and share them on social media.
San Francisco is the second city where the ride-sharing giant starts self-driving car service after it debuted in Pittsburgh in September.
The start of the service here in San Francisco, where the company was founded and is currently headquatered, is a big event. Especially, as there is a competition among the big tech rivals, to bring self-driving cars to customers.
California's Department of Motor Vehicles told Uber to stop the service as operating its autonomous vehicles on public roads without official permission was illegal and the company should apply for it. Rival companies like Tesla, Google and General Motors all have permits to test self-driving cars in California.
Uber argues that its cars aren't autonomous at all as they require a driver at the wheel to monitor or control them and therefore it doesn't need a permit.