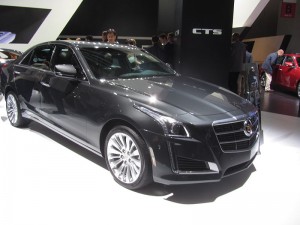 Donald Trump's Cadillac One, the upgraded presidential limousine, will make its debut at his inauguration on January 20.
A total of $15 million has been paid by General Motors to develop the vehicle.
Some of the pictures that went viral show that the presidential car also known as The Beast will have features much more impressive than some of the past 'beasts' used by Trump's predecessors.
The new state car apparently will look like a Cadillac Escalade sedan, but with an elongated frame, but much larger than Obama's 2009 Kodiak presidential limousine. The vehicle will have seven seats and the passenger compartment will boast the same conference-style seating of previous presidential limos.
The vehicle will be impervious to chemical attacks and roadside bombs. The car will be equipped with weapons including tear gas cannons and a shotgun, tear gas cannons and bulletproof doors, so heavy that they cannot be opened from the inside. The limo's doors and windows will be sealed off to withstand chemical and biological attacks and only the driver will be able to roll down the window to pay tolls. The car will even have bottles of the President-elect's blood type and a life support machine in case of emergencies, reports said.
The current presidential car made its debut in 2009 and is thought to cost up to $1.5 million. Its weight is approximately eight tons due to all the armor and the car is able to reach a maximum speed of 60mph, as well as it can run in almost any conditions.
There are rumors that the biggest upgrades will be updated communications equipment, and the vehicle is very likely to get a power-adjustable suspension in order to raise the ride height by a few inches when needed.
However, the security features of the new model are a closely guarded secret.