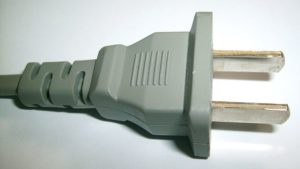 Tesla has installed the world's largest battery storage system in South Australia.
The world's biggest lithium-ion battery was plugged into an Australian state grid at Hornsdale Wind Farm, near the outback town of Jamestown, about 120 miles north of the state capital, Adelaide. The news was announced by officials two days ago.
Musk signed the contract at the end of September and promised to build the 100-megawatt battery within 100 days or the company would hand it over to Australian state government for free.
The battery began dispatching power into the state grid, providing 70 megawatts, announced South Australia Premier Jay Weatherill Thursday afternoon when temperatures topped 86 degrees. The world's biggest lithium-ion battery came on the first day of the Australian summer — the season when power usage increases significantly due to air conditioning use.
Tesla officially signed up to build a 100-megawatt storage system in late September, after a competitive bidding process that ended in July and the Australians agreed to the deal.
Although we call it a battery, the 100 MW storage system is not a single unit. It is composed of hundreds of modular Tesla Powerpacks, built at Tesla's factory in Sparks, Nevada. Each of them stands 7 feet tall and weighs 3,575 pounds. A Powerpacks features smaller battery pods, based upon the same technology used in Tesla's Model S electric car. According to Tesla's website, it also has a thermal control system and hundreds of sensors that monitor performance. In addition, it contains an integrated inverter, a system to convert the direct electricity stored in the batteries to the alternating current which goes into the utility system. Powerpacks can provide 210-kilowatt hours of electricity each.
Tesla says the system is designed to be flexible so that the same units can be used to provide power for a few small businesses or even serve as a backup system for a public utility.
The whole system can provide 129 megawatt-hours of electricity, enough electricity to temporarily power 30,000 homes for up to an hour in the event of a severe blackout, but is more likely to be used mostly to boost supply during peak demand periods.
According to Orlando Sentinel.