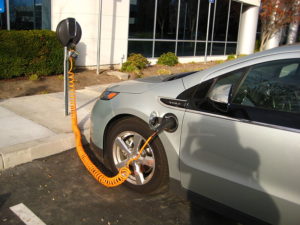 Fisker has filed patents for a radical 'solid-state battery' and technology that will slash charging times and improve range. Officials for the company claim the battery would be able to power a car for 500 miles and recharge in just a minute.
Fisker is a very small company that makes luxury electric cars. The technology will be on display at the Consumer Electronics Show in January. Along with the battery module equipped with advanced thermal management, the company will also be launching its Fisker EMotion luxury electric sedan at the show.
According to the firm, its batteries deliver 2.5 times the energy density of typical lithium-ion batteries and is estimated to cost one-third of the 2020 projected price for those batteries, due to advances in materials and manufacturing.
Solid-state batteries would charge very quickly and should not have the fire issues with lithium-ion batteries. However, they are known to have a number of drawbacks, such as low power and low rate capability as a result of the layered electrode structure.
Dr. Fabio Albano, vice president of battery systems at Fisker Inc. commented that this breakthrough "marks the beginning of a new era in solid-state materials and manufacturing technologies".
According to Autoblog.